Villa
Booking
and
Enquiries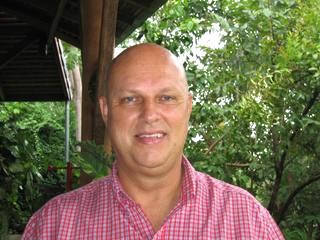 David Smart (Owner and Director)
I moved to Koh Samui 2005 from Cirencester in the UK, where I had my own Flooring business. I was also involved in property development & rental and converted a large number of various style properties in the UK. From my first visit to Thailand in 1990 I had a growing desire to live in Thailand and create a new challenge. Inspired by opportunity for business I chose Koh Samui.
Moving here, I created 3 properties; Palm View, Butterfly Garden and Hideaway Villa. Later, we completed 3 more villas on the beautiful ocean view, Sitara Retreat, named Villa Crystal, Emerald and Sapphire. We manage Villa Serendipity for a neighbour from Hong Kong.
Our latest villa, Villa Amber, was completed in 2017.
Telephone: (Thailand) +66 85 229 0718
BOOKING ENQUIRIES & QUESTIONS